North & West Lake Tahoe Ski & Snowboard Rental Shops
Find different ski and snowboard rental shops in the north and west Lake Tahoe areas.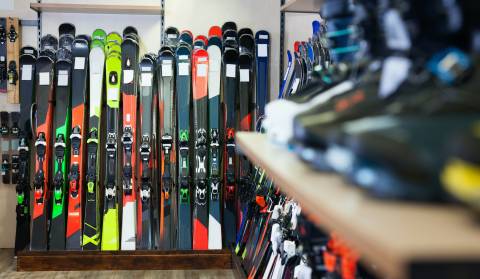 Tahoe Dave's Ski & Board Rentals
Located in Kings Beach, Tahoe City, Truckee, and Squaw Valley. Dave's provides good service and good equipment.
Location: Kings Beach, Truckee, Tahoe City & Squaw Valley
View Website | Phone: 530-583-6415
 
Ski Butlers
10% Discount on Ski Rentals! As featured in Wall Street Journal, SKI, and Outside magazines, you'll love the convenience of our North Lake Tahoe ski rental delivery service! Let our North Lake Tahoe Ski Rental Concierge custom fit you in the comfort of your own living room. We'll bring all the sizes you need - including extra boots to ensure that perfect fit and plenty of ski accessories. Why stand in a rental line? We offer the best equipment at the same or lower prices than many of North Lake Tahoe's Ski and snowboard rental shops!
Location: North Lake Tahoe