Lake Tahoe Local Transportation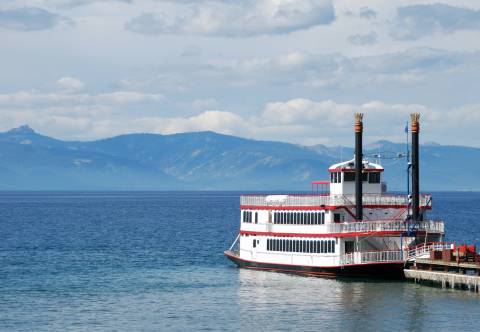 Local Transportation
Local bus schedule serving north Tahoe, west Lake Tahoe, and Squaw Valley.
Location: North Lake Tahoe
Reno/Tahoe International Airport
North Tahoe Express
North Lake Tahoe Express offers daily VIP airport service from 3:30am until midnight to the North Lake Tahoe and Truckee region to and from the Reno-Tahoe International Airport.
Lake Tahoe Water Taxi
California Road Conditions
Up-to-date California road conditions provided by Cal Trans.
Location: California
Tahoe Gal
Complete your Tahoe experience by joining the fun and romance aboard the Tahoe Gal. Departing from Tahoe City, North Tahoe Cruises offers four sightseeing cruises daily on the glassy, crystal-clear waters of beautiful Lake Tahoe. Since 1994, our 149-passenger vessel has been operating from the Lighthouse Pier from May through October on the beautiful North Shore. Experience Lake Tahoe's stellar splendor from the water's point of view on board the Tahoe Gal!
Tahoe Sailing Charters
We invite you to discover the breathtaking beauty of Lake Tahoe in a natural and eco-friendly way aboard our 50 ft. sailing yacht the "Tahoe Cruz". Our boat combines roomy comfort with high-performance sailing. Captain Mike and Captain Jim, both U.S. Coast Guard certified skippers, ensure a fun and lasting sailing experience.
Nevada Road Conditions
Up-to-date road conditions for highways in Nevada.
Location: Nevada